/fla.ne/
No direct English translation. 
Invented in Paris during the 19th century to describe the leisurely art of strolling through city streets without a goal or destination.
"What strange phenomena we find in a great city, all we need to do is stroll about with our eyes open. Life swarms with innocent monsters.
- Charles Baudelaire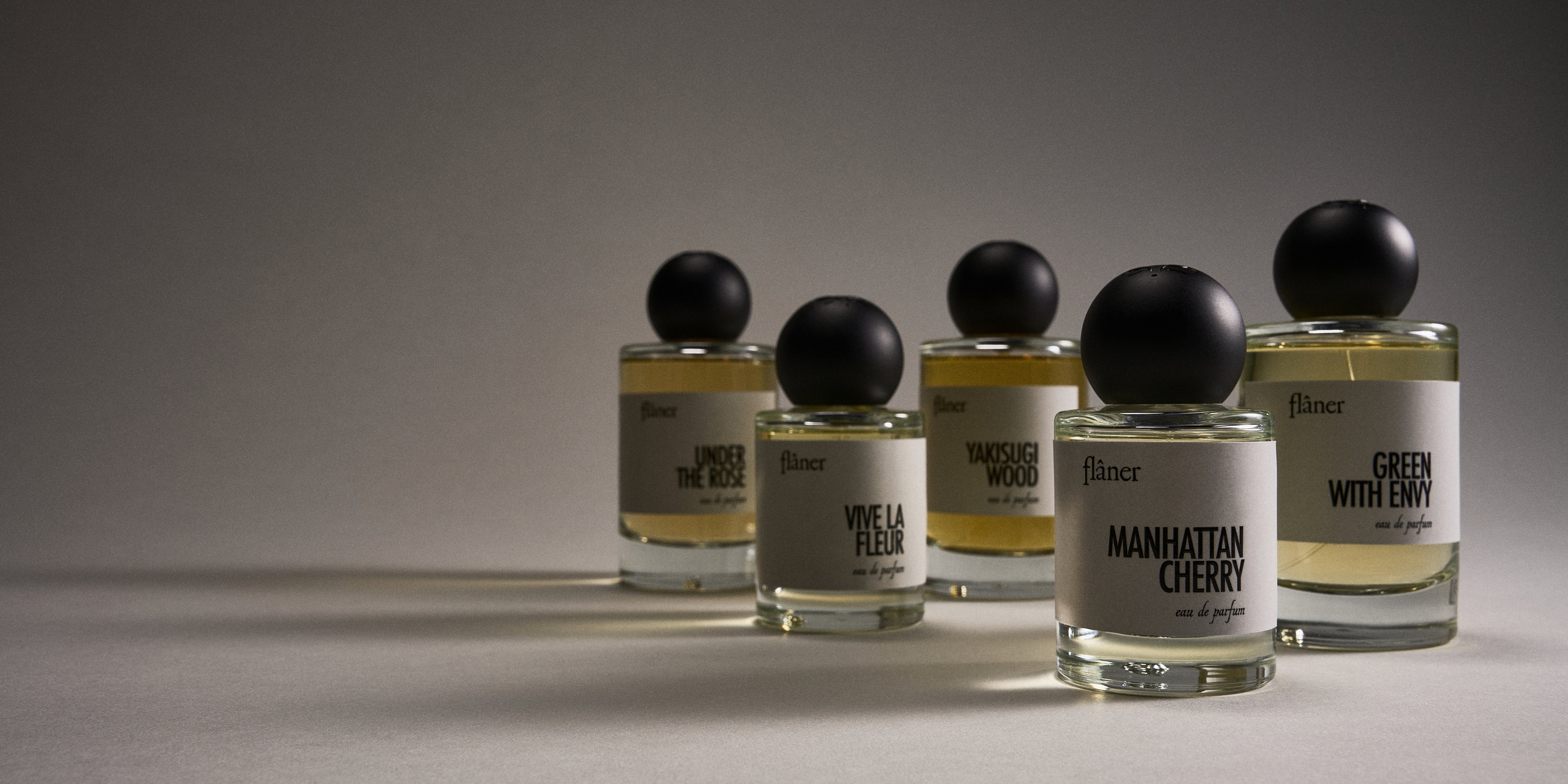 as seen in
"Fresh and earthy, deep rose pairs indulgently with patchouli, pink pepper and raspberry, while amber and leather build out strong background notes."
"Travel From Paris in Springtime to a Manhattan Cocktail Bar With Flaner, a New Melbourne-Born Perfume Brand"
28 last-minute Mother's Day gifts
"Offering both niche sophistication and commercial wearability.Flâner's scents provided the elevation I needed.."
Why These 8 Australian Perfume Labels Should Be On Your Radar
Thoughtful Gifts For Every Type Of Mum (And Budget)
9 Best Gender-Neutral Fragrances
"Simultaneously familiar and nuanced... A warm scent with impressive sillage and longevity"